---
The Ada Limón Poetry Contest is currently closed for submissions. We will not be holding this Contest in 2020. We apologize for any inconvenience and look forward to reading your submissions next year. We appreciate the understanding as we have all endured a difficult and unusual year.
We will accept submissions for the 2021 Ada Limón Poetry Contest from November 15, 2021 – December 31, 2021. We will announce the winners in early 2022.
If you would like to submit to the contest, you will do so via Submittable between Nov 15, 2021 and Dec 31, 2021. We will accept between one and three original poems, previously unpublished. You may simultaneously submit but we request that you withdraw the poem and inform us if your work is accepted elsewhere. We're open to poetry in any form; we are looking for poems that surprise, or excite us. Submit all three poems in one single document. You may attach a short cover letter that includes a brief bio.
---
We are delighted to announce the winners of the 2019 Ada Limón Poetry Contest!
---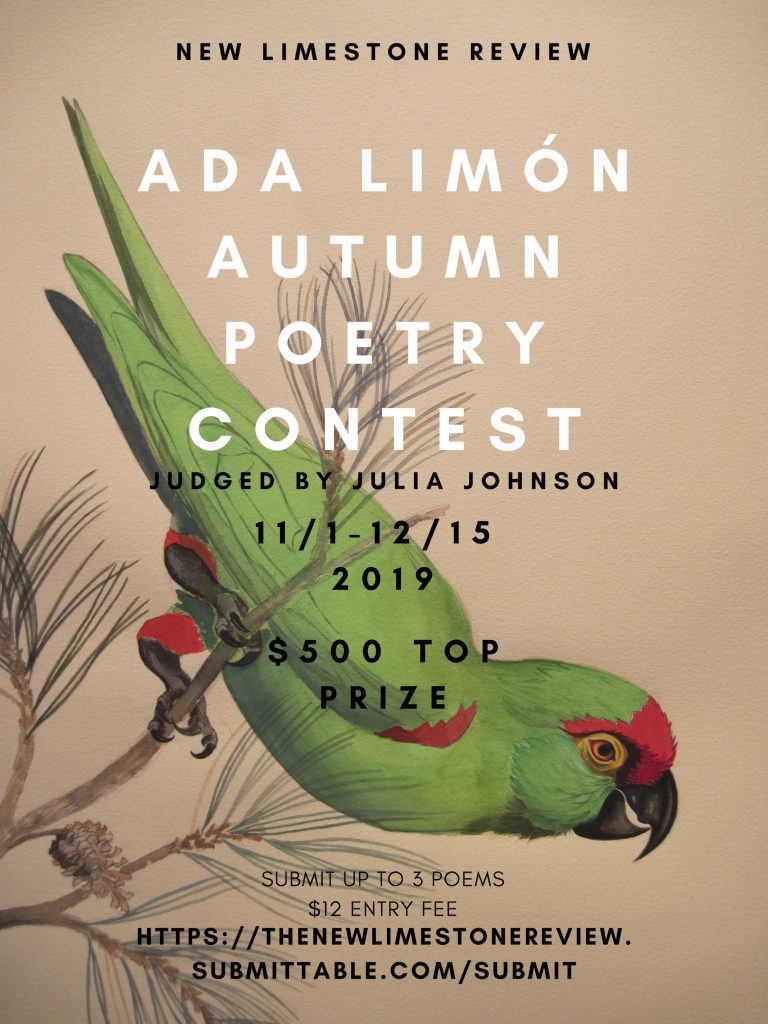 1st Place: Adam Moore
"Fire-Dogs"
2nd Place: Kate Leland
"Eating Ortolans"
3rd Place: Lucas Jorgensen
"The Gift"
Runner-up: L. Renée
"Some Nights We Have the Moon"
Runner-up: Dani DiCenzo,
" Dear Elizabeth Smart"
*Stay tuned for the publication of Moore, Leland, and Jorgensen's poems in our forthcoming issues on February 15 and March 1!
---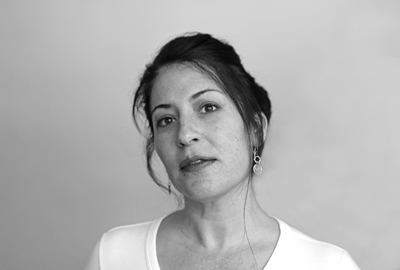 Ada Limón is the author of five books of poetry, including The Carrying, which won the National Book Critics Circle Award for Poetry and was named one of the top 5 poetry books of the year by the Washington Post. Her fourth book Bright Dead Things was named a finalist for the National Book Award, a finalist for the Kingsley Tufts Poetry Award, and a finalist for the National Book Critics Circle Award. She serves on the faculty of Queens University of Charlotte Low Residency M.F.A program, and the online and summer programs for the Provincetown Fine Arts Work Center. She also works as a freelance writer in Lexington, Kentucky.
---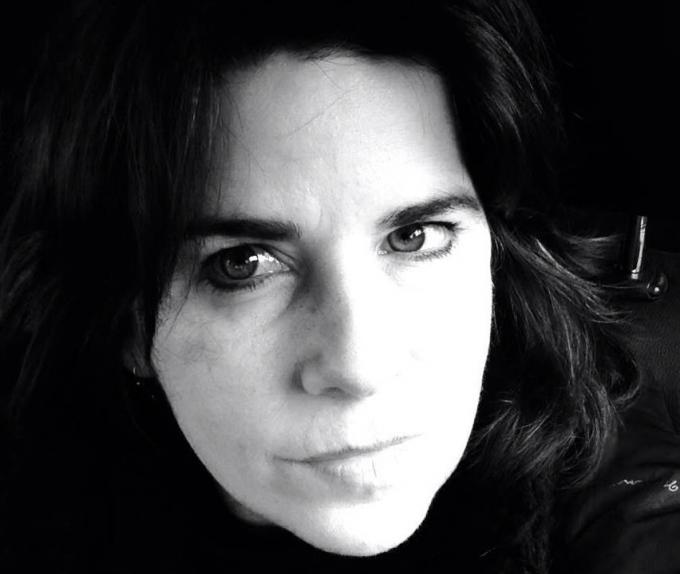 Julia Johnson was born in New Orleans in 1971. She earned a BA from Hollins College and an MFA in creative writing from the University of Virginia, where she was a Henry Hoyns Fellow and studied under Rita Dove, Gregory Orr, and Charles Wright. She is the author of the poetry collections Subsidence (Groundhog Poetry Press, 2016), The Falling Horse (Factory Hollow Press, 2012), and Naming the Afternoon, (LSU Press, 2002), which won the Fellowship of Southern Writers George Garrett New Writing Award. Her poems have appeared or are forthcoming in Tin House, Cincinnati Review, Poetry International, The Southern Poetry Anthology, Sentence: A Journal of Prose Poetics, Washington Square, and numerous other journals and anthologies.
---