Co-Editor-in-Chief: Gavin Colton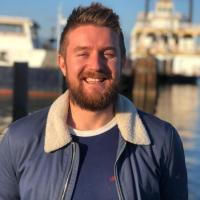 Gavin Colton is a fiction writer from Leixlip, Ireland. He earned his B.A. in Journalism from Northern Kentucky University, and his M.A. in English Literature from Kansas State University. He's currently working on a collection of stories about Irish people at home and abroad, as well as a novella set in the familiar town of Ballyfermot.
---
Co-Editor-in-Chief: Emily M. Goldsmith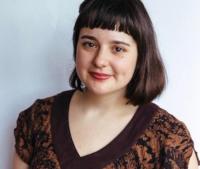 Emily Jean McCollister Goldsmith is a Cajun poet from Baton Rouge, Louisiana. She received her BA in English with a concentration in Creative Writing from Louisiana State University. Her work has appeared in The Birds We Piled Loosely, YesPoetry, LSU's Delta Journal, Witch Craft Magazine and forthcoming in Vagabond City.
---
Fiction Editor: Chantel Kelly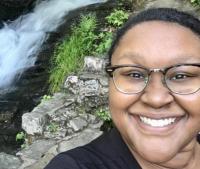 Chantel Kelly graduated Magna Cum Laude from Georgia State University with a BA in English and a minor in Psychology. She focuses her writing around issues like anxiety, depression, and the challenges faced by minority populations. Before coming to the University of Kentucky, she was a writer for Society 19 magazine. When not writing fiction, she enjoys spending her time painting and catching up on her favorite Netflix shows.
---
Poetry Editor: Gabrielle Oliver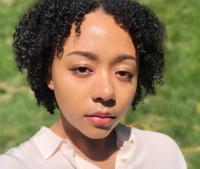 Born and raised in Montgomery County, MD, Gabrielle Oliver is a graduate of Howard University with a BA in English and a Minor in Japanese Language; she also holds a diploma in Japanese Language and Culture from Kansai Gaidai University in Osaka, Japan. A self-proclaimed linguist, Oliver is most proficient in Japanese – with experience translating for the State Department, the Embassy of Japan, the National Cherry Blossom Festival, the Japan-America Society of Washington, DC, and for multiple DC-based newspapers – but has also studied American Sign Language (ASL), German, Dutch, Italian, and French. She is the Japan-America Society of Washington, DC's 2018-2019 Tanaka Green Scholarship recipient for her studies at Kansai Gaidai University in Osaka, as well as for her diachronic research on the aboriginal Ainu language of Japan. In the summer of 2019, she completed a writing fellowship with 7x NAACP Image Award-winning poet Nikki Giovanni on behalf of the Furious Flower Poetry Center.
---
Faculty Advisor: Hannah Pittard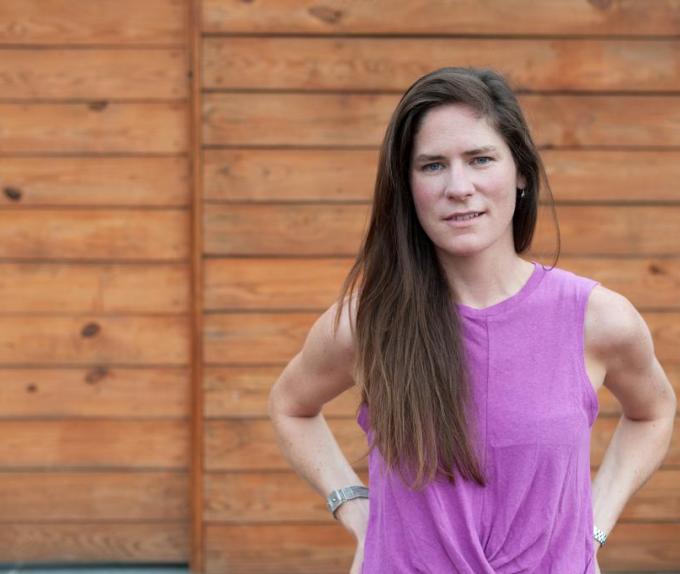 Hannah Pittard is the author of four novels, including Listen to Me (a New York Times Editors' Choice) and Visible Empire (a New York Times "New & Noteworthy" selection). She is winner of the 2006 Amanda Davis Highwire Fiction Award, a MacDowell Colony Fellow, and a consulting editor for Narrative Magazine.
---
2019 – 2020 Interns
Mia Weaver is a University of Kentucky student studying computer science and dance. She is a member of the Lexington Eagle Creek Writers Group and a University of Virginia's Young Writers Workshop alumna. She has had several short stories published in the Kentucky Kernel and plans to pursue an MFA in creative writing after completing her undergraduate degree.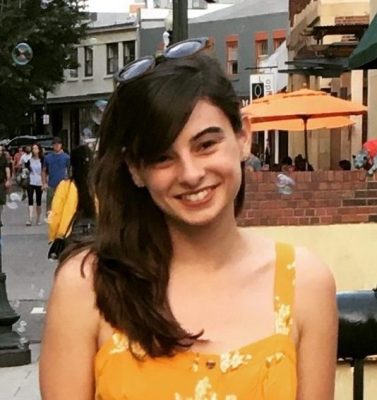 Victoria Robinson is an English major at UK with an interest in Modernist poetry. In the rare moments she isn't studying at her favorite coffee shop, she enjoys rock climbing, singing, traveling, and writing poetry.
---
---
Former Editors
March 2019 – February 2020
Editor-in-Chief: Zeke Perkins
Managing Editor: Kimberly Glanzman
Fiction Editor: Michael McEwen
Poetry Editor: Dane Ritter
Podcast & Social Media Editor: Ash Baker
Web & Art Editor: Kaylen Rose

---
April 2018 – February 2019
Editor-in-Chief: Omaria Sanchez Pratt
Managing Editor: Isabelle Johnson
Fiction Editor: Taylor Sarratt
Poetry Editor: Tiara Brown
Digital Media Editor: Jeremy Flick
---
May 2017 – April 2018
Editor-in-Chief: Kate Tighe-Pigott
Managing Editor: Evan Arneson
Fiction Editor: Austin Baurichter
Poetry Editor: Sophie Weiner
Nonfiction Editor: Austyn Gaffney
---
January 2017 – May 2017
Editors-in- Chief: Jordan Hubrich & Amanda Corbin
Senior Editors: Chad Gilpin & Gary Thomas Smith
Interns: Chelsie Abney, Kate Heinonen & Julia Mikulec
Faculty Advisors: Julia Johnson & Gurney Norman
---