Editor-in-Chief: Zeke Perkins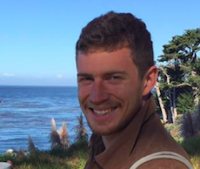 Zeke is a writer from Upper Marlboro, Maryland. He has spent most of his working life fighting for social justice as part of the labor movement in Upstate New York, New York City and Los Angeles. He has traveled to Latin America, sat under waterfalls in Big Sur, and slacked off in Brooklyn. His fiction, essays and interviews have appeared in HobartPulp, Entropy, Queen Mobs Tea House, and Lab Letter. He has a bachelor degree from Bard College.
---
Managing Editor: Kimberly Glanzman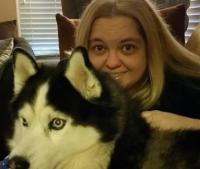 Leigh lives in Lexington, KY with too many books, never enough coffee, and one ornery old cat named Ella. She's lived and worked all around the US, most recently in Phoenix, and she is grateful on a daily basis to be back in the land of sweet tea and seasons. She has a BA in English from Southern New Hampshire University. Her poetry investigates the relationship between sound and sense, between speculation and science, between the precision of morphological meaning and the mystery and music of language. Her work has appeared in Iodine Poetry, Innisfree, and Kakalak: An Anthology of Carolina Poets.
---
Web & Art Editor: Kaylen Rose McKee Nique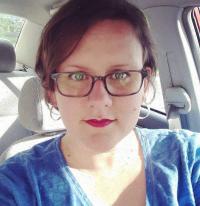 Kaylen is a poet, painter, and meditation teacher. Her work focuses on the body, art, interpersonal culture, and spiritual practice as pathways to resilience in the face of tragedy, trauma, and illness. She holds a BA in Visual Arts from Rice University (2007) and an MA in Engaged Humanities & the Creative Life from the Pacifica Graduate Institute (2014).
---
Fiction Editor: Michael McEwen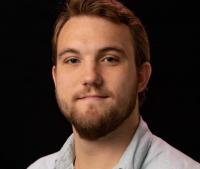 Michael grew up in Garrett County, Maryland and received his B.S. in English Literature at Towson University. He has worked in undergraduate classrooms as a Writing Fellow, Tutor, Teaching Assistant, and Graduate Instructor.
---
---
Poetry Editor: Dane Ritter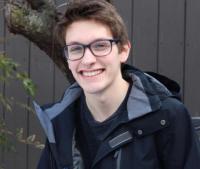 Dane was born and raised in Lexington, Kentucky. He obtained a Bachelor's in English from his alma mater, Transylvania University. He currently lives with his golden retriever, Forrest, and studies identity in regards to enviornmental decay. He implores all to discover easy ways to save the environment here: https://www.50waystohelp.com/
---
Digital Media Editor: Ash Baker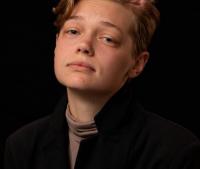 Ash recieved their Bachelor's in English and Cinema Studies from the University of Tennessee in Knoxville. Ash is an MFA Candidate in Fiction, focusing on short stories.
---
---
Faculty Advisor: Hannah Pittard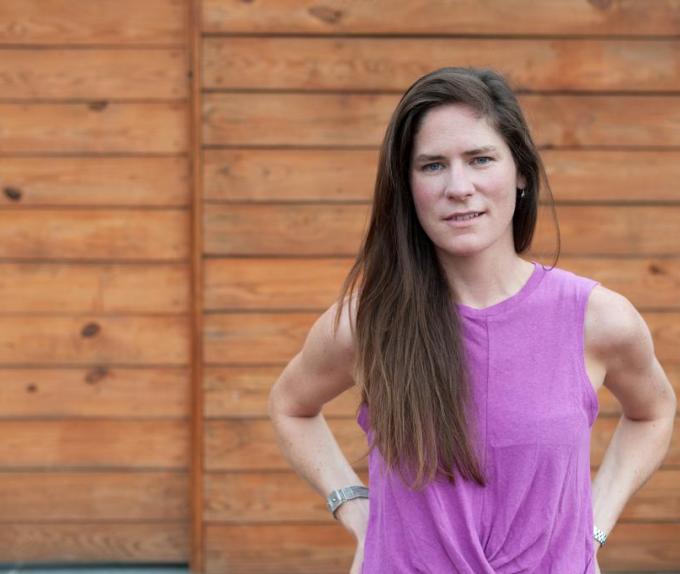 Hannah Pittard is the author of four novels, including Listen to Me (a New York Times Editors' Choice) and Visible Empire (a New York Times "New & Noteworthy" selection). She is winner of the 2006 Amanda Davis Highwire Fiction Award, a MacDowell Colony Fellow, and a consulting editor for Narrative Magazine.
---
2019 – 2020 Interns
Mia Weaver is a University of Kentucky student studying computer science and dance. She is a member of the Lexington Eagle Creek Writers Group and a University of Virginia's Young Writers Workshop alumna. She has had several short stories published in the Kentucky Kernel and plans to pursue an MFA in creative writing after completing her undergraduate degree.
Victoria Robinson is an English major at UK with an interest in Modernist poetry. In the rare moments she isn't studying at her favorite coffee shop, she enjoys rock climbing, singing, traveling, and writing poetry.
---
---
---
Former Editors
April 2018 – February 2019
Editor-in-Chief: Omaria Sanchez Pratt
Managing Editor: Isabelle Johnson
Fiction Editor: Taylor Sarratt
Poetry Editor: Tiara Brown
Digital Media Editor: Jeremy Flick
---
May 2017 – April 2018
Editor-in-Chief: Kate Tighe-Pigott
Managing Editor: Evan Arneson
Fiction Editor: Austin Baurichter
Poetry Editor: Sophie Weiner
Nonfiction Editor: Austyn Gaffney
---
January 2017 – May 2017
Editors-in- Chief: Jordan Hubrich & Amanda Corbin
Senior Editors: Chad Gilpin & Gary Thomas Smith
Interns: Chelsie Abney, Kate Heinonen & Julia Mikulec
Faculty Advisors: Julia Johnson & Gurney Norman
---